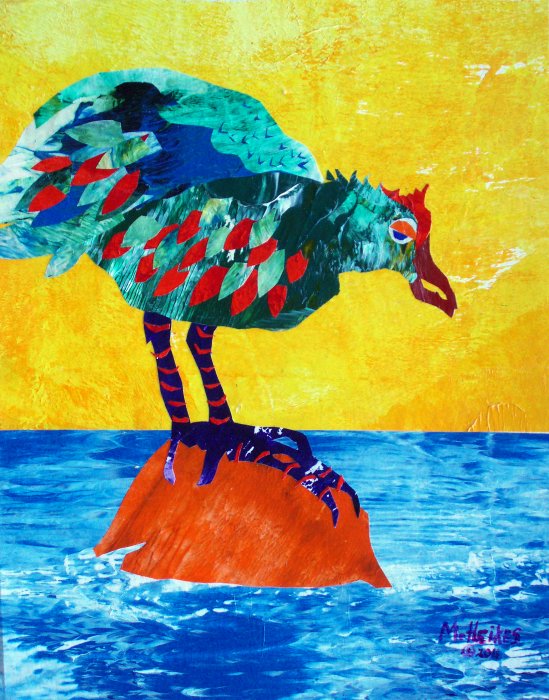 Old Coot
Acrylic Collage
This is one of my many humorous birds in a series, along with the Love Birds, Cockatoo, Bad Hair Day, Flamingo and Ostrich. This old guy is sitting on an orange rock in the middle of a stream.
For the accent color, I used a bright red in the feathers and the top of his head and stripes on his long legs. He has quite an expression too, like he's been perched on that rock for hours. I decided to set him against a warm yellow sky for contrast.
Want to Buy It?
Format
Size
Price
Original

6 ¼″ × 8″

Double matted (11 x 14) with warm off-white top mat and bright blue liner mat.

Print

8″ × 10″

Actual image size is 7.81″×10″.

Print

11″ × 14″

Actual image size is 10.94″×14″.

Print

16″ × 20″

Actual image size is 15.63″×20″.

Notecard Set

7″ × 5″

Package contains 6 designs of your choice on folded cards. Actual image sizes vary. Blank inside. Envelopes included.
*Frame and mats not included unless noted. Shipping costs are for the continental U.S. Ordering help & policies.