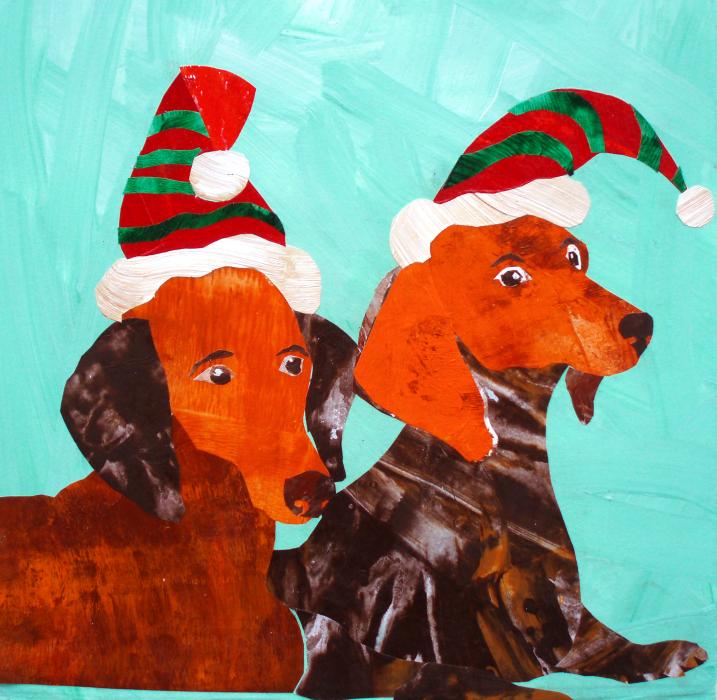 Peppermint Pups
Acrylic collage
This is a design of two cute orange/brown dachshunds with striped Christmas hats. Lately I've been working on themed pets, which is unusual for me and especially difficult working with the color orange and Christmas.
Doxies have been a popular seller for me, so I decided to have some fun with these and added the wool hats and whimsical arched eyebrows. I began on a scrap of hot press watercolor paper, painting the background a minty green to accent the hats. The other challenge is working on a square format, but I feel this design pulls it off.
This collage was reworked in May, 2016. Some color changes were needed and some fine tuning.