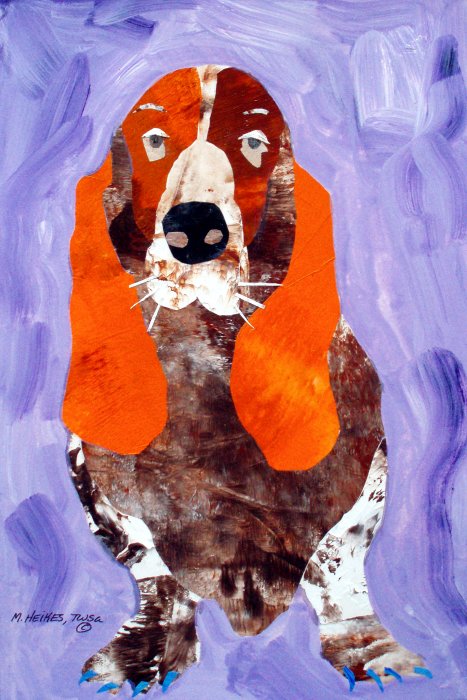 Basset Hound
Acrylic collage
I used one of my reference photos to compose this expressive-eyed basset hound. I liked his droopy ears, wide jowls, toenails and mournful expression. The tangerine color for his ears is a continuation of the Peppermint Pups' bright, cheery color.
Orange recently came into my palette of color for reasons I can't explain — it just has a warm flavor to it. In the past, I would only use it with blues for mixing grays. I used blue for his toenails to complement the orange. The violet background color was applied first before beginning the shapes on the hound.
I also carefully chose some speckled, brown and white collage papers for his body. He is a wonderful addition to my exotic and playful animal collages.