Double Barn
September 23, 2008
I spent the last day of summer at Valley Junction's Fall Art Market on Sunday. It was perfect weather — couldn't ask for better temperatures. Most people wanted to get out and enjoy the scene. Thank you all for visiting my booth to see my newest artwork. I enjoyed seeing old friends and meeting new ones. I'm looking forward to next year.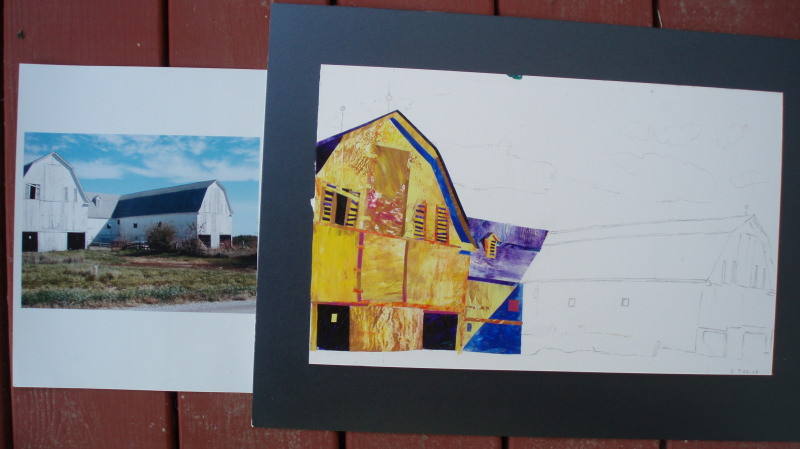 I have begun working on my next barn collage, which I took pictures of this barn at least four years ago. A friend came across it and thought it would be a good one for me to do!
It is a large double barn connected with a long extension, as you can see from part of the photo. I decided to do this one on the 8-ply archival matboard. Today everything seemed to go smoothly — choosing the right color and paper textures. That doesn't happen all the time. Occasionally I have a struggle with the right color for the values and hues. It's going well!
See everyone at the next festival in Davis County on October 4th!