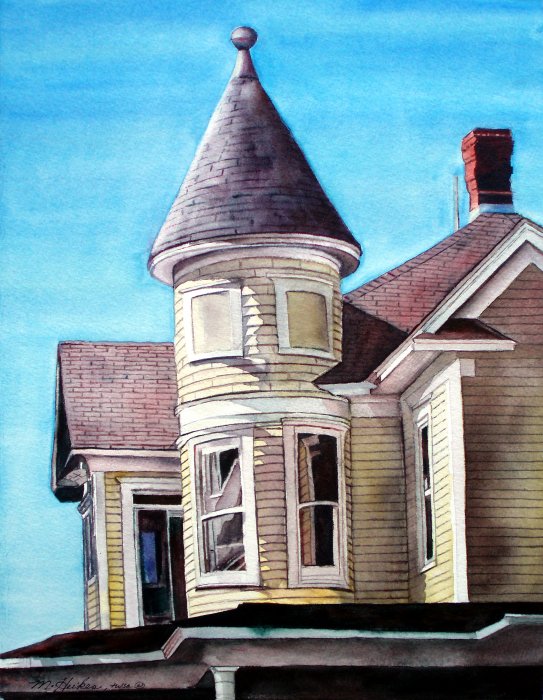 Moravian House – Turret
Watercolor and gouache
I took a photo of this interesting house about ten years ago, so it has been in the back of mind for a long time.
It's hard to explain what triggers the emotional need to paint old structures like this. Previously, I have complete a drawing of the completed image, which was sold. When looking back at the photos, I chose a close-up of one section with the interesting sunlight shadows. The challenge was mixing the grays for the rooftops, porch and shadow patterns while bringing out the value shapes.
Want to Buy It?
Format
Size
Price
Original

11″ × 15″

Off-white metal frame (16x20) with off-white and lavender mats.

$235.00

|
Print

8″ × 10″

Actual image size is 7.33″×10″.

$20.00

|
Print

11″ × 14″

Actual image size is 10.27″×14″.

$30.00

|
Print

16″ × 20″

Actual image size is 14.67″×20″.

$45.00

|
*Frame and mats not included unless noted. Shipping costs are for the continental U.S. Ordering help & policies.