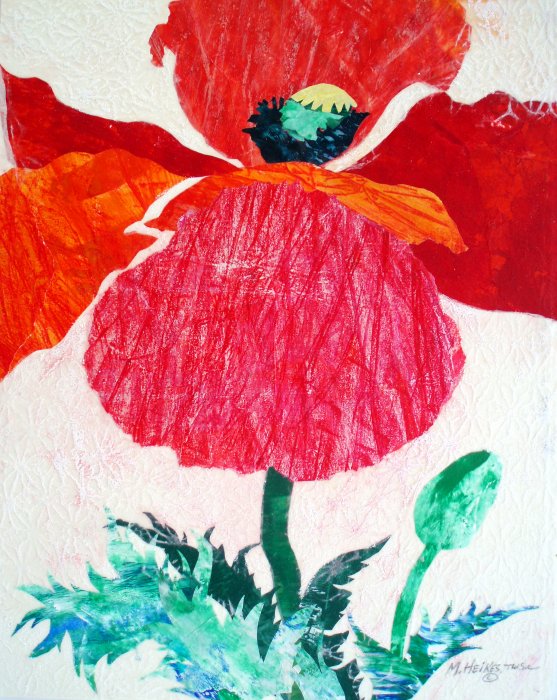 Poppy & Pod
Acrylic collage; hand-painted papers including rice paper
I was inspired by my garden poppies last year. While looking over the file photos, I decided to include more textures using oil pastels with an acrylic wash over that. This was something new, and it worked perfectly for the ruffled, crinkled petals of the flower. While adhering the rice paper, some of the soft pastels blended onto the background paper. I also used some interference violet pigments to give it an ethereal effect.
Want to Buy It?
Format
Size
Price
Original

11″ × 14″

Not framed. Carrot orange and off-white mats (15x19).

Print

8″ × 10″

Actual image size is 7.86″×10″.

Print

11″ × 14″

Print

16″ × 20″

Actual image size is 15.71″×20″.
*Frame and mats not included unless noted. Shipping costs are for the continental U.S. Ordering help & policies.