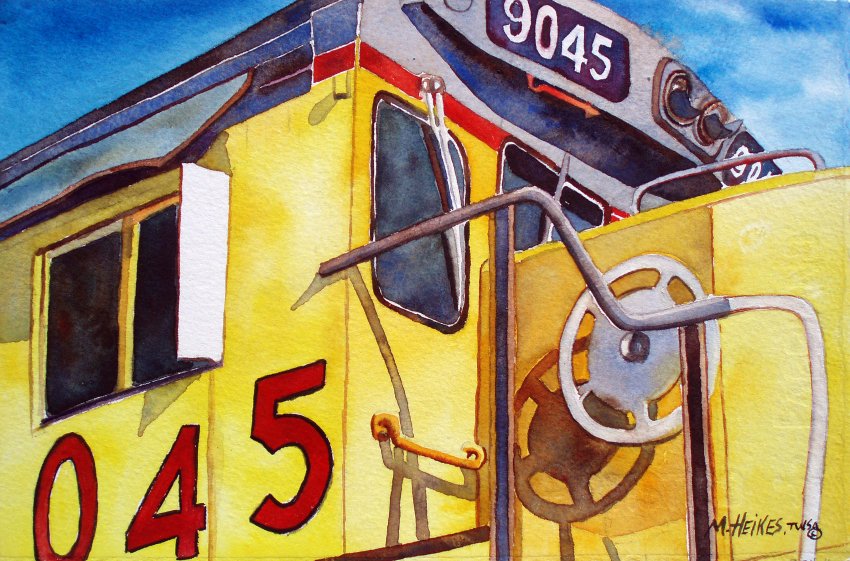 Engine 9045
Watercolor & gouache
The challenge was to paint this engine in a smaller format, which is very different from my usual work on a large 22 x 30 sheet of paper. It still makes for a great design, with less nitpicking details. It brings back memories when I was very small, Dad used to take me to the nearest railroad tracks and sit and watch the trains go by. The engineer would always toot the horn and we'd wave.
Want to Buy It?
Format
Size
Price
Original

10 ½″ × 7 ½″

Unframed; double mats of off-white and rust.

Print

8″ × 10″

Actual image size is 7.14″×10″.

Print

11″ × 14″

Actual image size is 10″×14″.

Print

16″ × 20″

Actual image size is 14.29″×20″.
*Frame and mats not included unless noted. Shipping costs are for the continental U.S. Ordering help & policies.