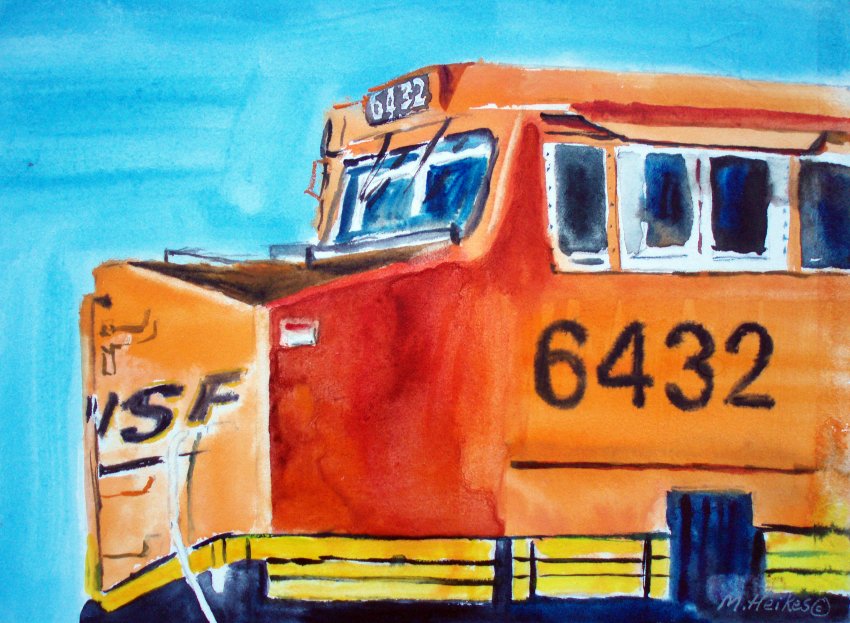 Six Four Three Two BNSF
Watercolor & gouache
It's difficult to paint a huge engine on a tiny piece of watercolor paper! I chose hot press paper, so the pigments squooshed around a lot — juicy orange! I had to edit the shapes, like the big bold numerals. This engine was idling on the tracks in Albia. I also mixed in some gouache to give the colors more body.
Want to Buy It?
Format
Size
Price
Original

7 ½″ × 5 ½″

Double white mats.

Print

8″ × 10″

Actual image size is 7.33″×10″.

Print

11″ × 14″

Actual image size is 10.27″×14″.

Print

16″ × 20″

Actual image size is 14.67″×20″.
*Frame and mats not included unless noted. Shipping costs are for the continental U.S. Ordering help & policies.