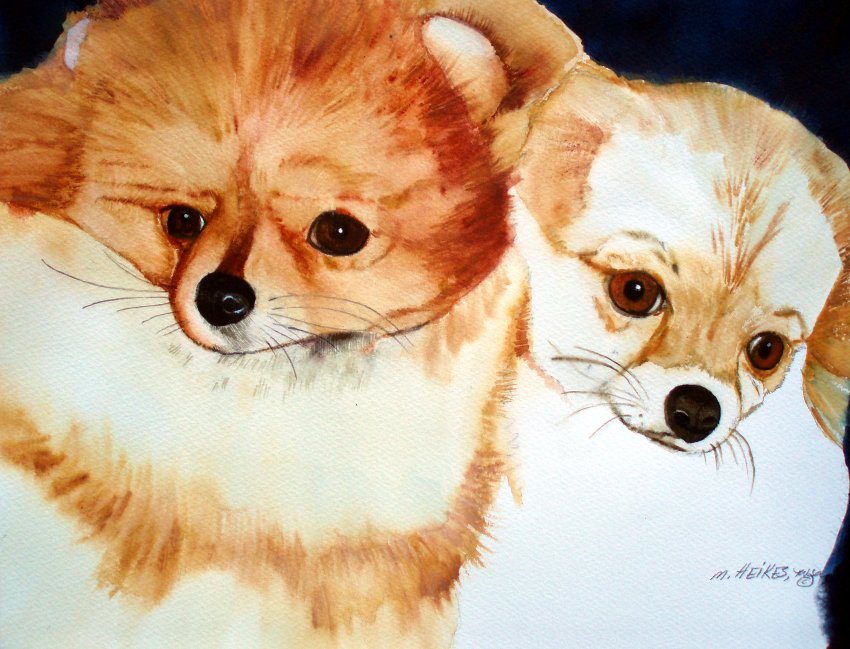 Pomeranians
Watercolor and gouache
The watercolor was inspired by the recent dog show my daughter and I attended in Des Moines.
My intent was to photograph as many breeds as possible, which was a little tricky as most of the people were shampooing and brushing their dogs in preparation for the show ring. A young gal was holding three cute Pomeranians and rushing to get them to the show ring. The dogs were huge fluffs of fur and we watched as the trotted quickly in the ring with their trainers.
Want to Buy It?
Format
Size
Price
Original

11 ½″ × 9″

Framed in rust-colored suede mat and mahogany 13x15 wood frame.

Print

8″ × 10″

Actual image size is 7.83″×10″.

Print

11″ × 14″

Actual image size is 10.96″×14″.

Print

16″ × 20″

Actual image size is 15.65″×20″.
*Frame and mats not included unless noted. Shipping costs are for the continental U.S. Ordering help & policies.