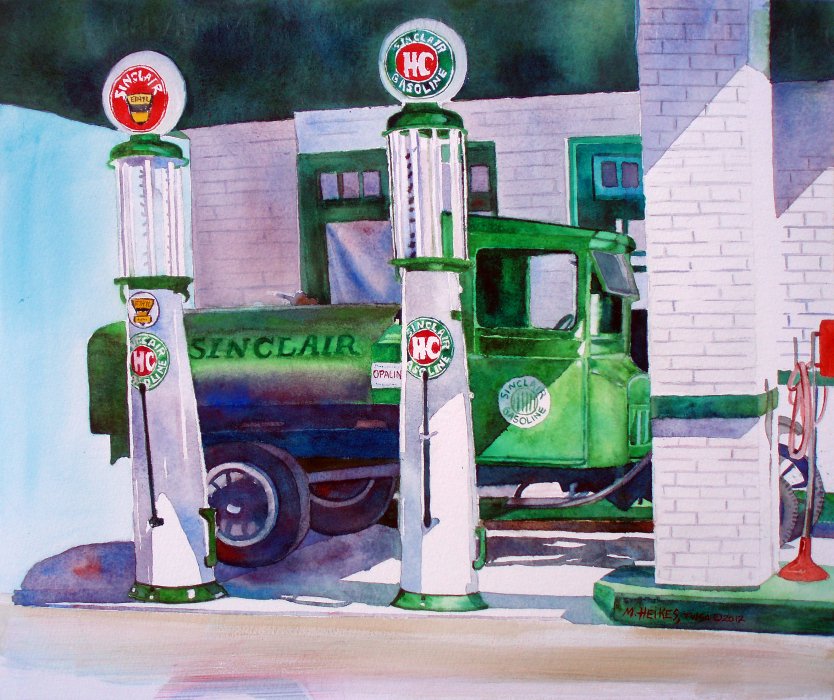 Sinclair Truck
Watercolor
I couldn't resist doing another painting of Centerville's historic State Street Station. I worked from my photo taken a few years ago which also features two antique gas pumps — how nostalgic can you get? Not sure the year of the truck, but many others know the age and particulars. Green is the featured color along with the red on the logos. Fun!
Want to Buy It?
Format
Size
Price
Original

15 ½″ × 12″

Metal frame (17" x 22") with double mats of light gray and red.

Print

8″ × 10″

Actual image size is 7.74″×10″.

Print

11″ × 14″

Actual image size is 10.84″×14″.

Print

16″ × 20″

Actual image size is 15.48″×20″.
*Frame and mats not included unless noted. Shipping costs are for the continental U.S. Ordering help & policies.