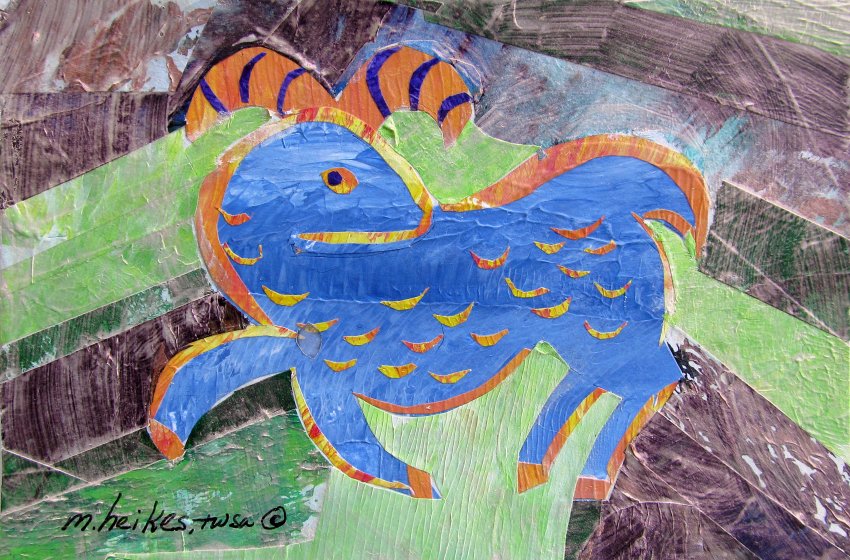 Year of the Sheep
Acrylic collage
This was inspired by our playful and ornery goats. And because the year 2015 is the Chinese Year of the Sheep/Goat, this was perfect! In the past I have done some Chinese zodiac animals in ink and decided it was time to try them using collage papers. Working from my sketch and some of my textured scrap papers, I cut out the shape of the ram with my X-Acto knife and then added the background. I added some Interference Orange acrylic paint to soften the background colors and some shapes have added accent lines around them.
Want to Buy It?
Format
Size
Price
Original

6″ × 4″

No frame (10" x 8") with black and light blue mats

Print

8″ × 10″

Actual image size is 6.67″×10″.

Print

11″ × 14″

Actual image size is 9.33″×14″.

Print

16″ × 20″

Actual image size is 13.33″×20″.
*Frame and mats not included unless noted. Shipping costs are for the continental U.S. Ordering help & policies.