Merit Award for RAGBRAI
October 26, 2015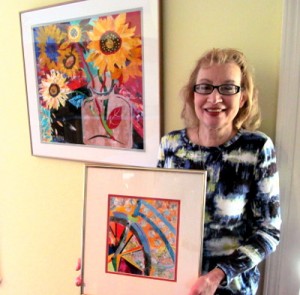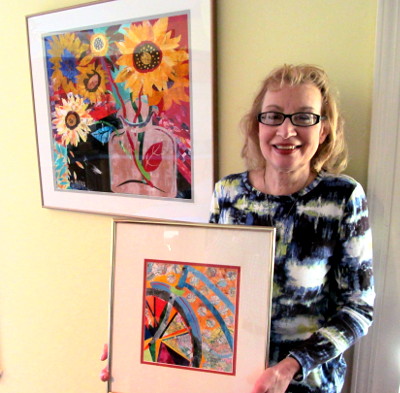 Marybeth Heikes recently received a Merit Award at the Polk County Heritage Gallery on October 18, during the artists reception. Her winning entry, RAGBRAI, is an acrylic collage of a bicycle wheel with pieces of an Iowa map included in the background.
The juror was Barb Vaske, Director of the Ankeny Art Center. She commented that the painting was a strong abstract design, and that excellent paintings don't always have to be big. She liked the small, round pieces of map leading the eye around the design.
This exhibition continues through January 7, 2016. It is open to the public from 11 a.m. to 4:30 pm daily and is free. The Gallery is located at 111 Court Avenue in Des Moines, Iowa.