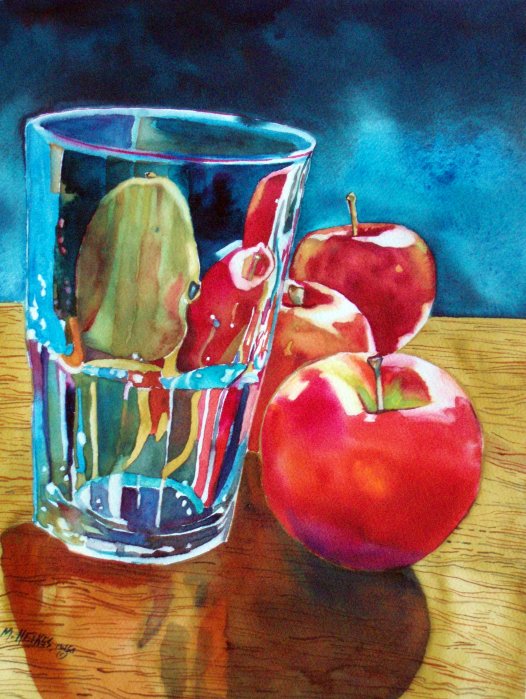 Fruit Abstractions
Watercolor
The fractured abstract patterns of glassware continue to capture my attention and I feel the need to paint these patterns. The designs have an endless quantity of colors and shapes. This one is a simple composition with the glass tumbler and apples and pear with the wood grain table. I usually set up an elaborate still life in direct sunlight with many elements. This one is just a piece of the whole. My favorite element are the apples and their bright red juicy color.
Want to Buy It?
Format
Size
Price
Original

9 ½″ × 14″

Oak wood frame (16" x 18") with double mats of white and red.

Print

8″ × 10″

Actual image size is 6.79″×10″.

Print

11″ × 14″

Actual image size is 9.5″×14″.

Print

16″ × 20″

Actual image size is 13.57″×20″.
*Frame and mats not included unless noted. Shipping costs are for the continental U.S. Ordering help & policies.