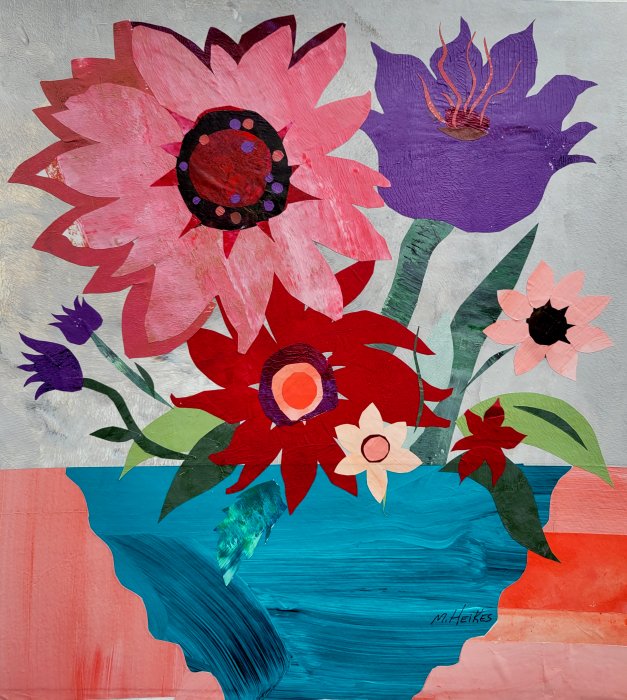 Bowl of Flowers
Acrylic collage
This design began in 2019 and sat unfinished on my shelf for a couple years. Sometimes I hit a dead-end while working, and the best thing to do is set it aside for a rainy day. I have many artworks in progress and last week I sorted through the mess to decide which designs could be rejuvenated.
This design is a square format, created with my hand-painted acrylic papers. The flower shapes were glue-sticked to the support, so it was an easy removal. I decided that many of the shapes lacked interest or were all the same size or color. I recut the shapes from memory and arranged the design in an artful composition. I also redesigned the bowl shape. The end result was definitely a better composition in all respects. In this design, I limited the palette colors, which creates unity and harmony.
Want to Buy It?
Format
Size
Price
Original

14 ½″ × 16″

Silver metal frame (20" x 20") with light gray and misty gray mats

Print

8″ × 10″

Actual image size is 8″×8.83″.

Print

11″ × 14″

Actual image size is 11″×12.14″.

Print

16″ × 20″

Actual image size is 16″×17.66″.
*Frame and mats not included unless noted. Shipping costs are for the continental U.S. Ordering help & policies.