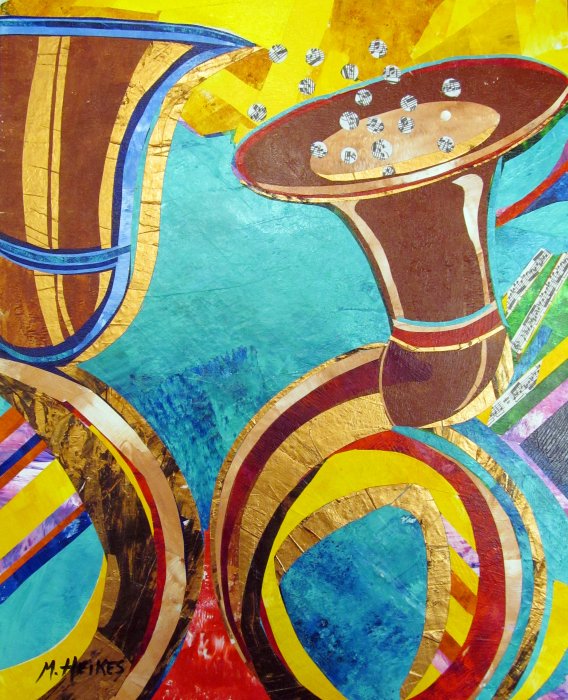 Joyful Music
Acrylic collage
Earlier this year, I wrote down many ideas for subject matter to paint. I intended to do a music series after the guitars and violin. For this piece I used my reference photo taken at the Museum of Making Music in Carlsbad, California. Beginning with a very loose pencil drawing and weaving colors and shapes of the sousaphones and backgrounds, I arrived with a pleasing design. Some sheet music was included with my hand-painted collage papers.
Want to Buy It?
Format
Size
Price
Original

15 ½″ × 19 ½″

$1,065.00

|
Print

8″ × 10″

Actual image size is 7.95″×10″.

$20.00

|
Print

11″ × 14″

Actual image size is 11″×13.84″.

$30.00

|
Print

16″ × 20″

Actual image size is 15.9″×20″.

$45.00

|
*Frame and mats not included unless noted. Shipping costs are for the continental U.S. Ordering help & policies.