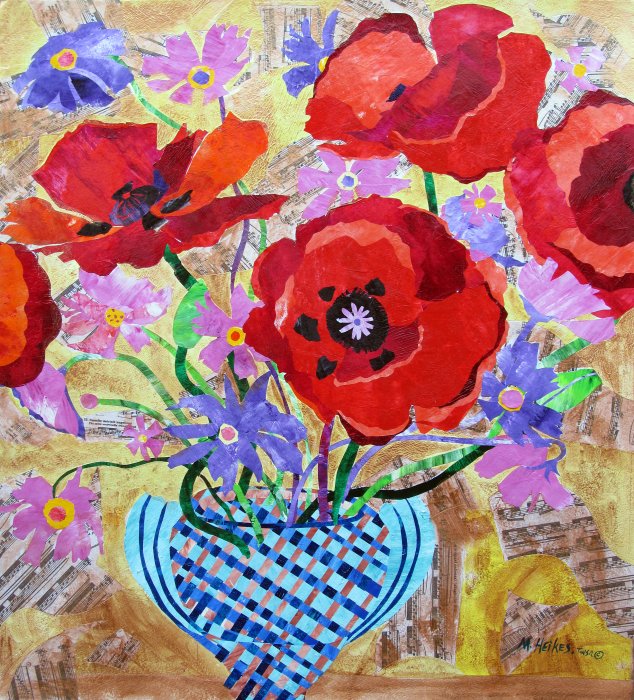 Poetic Poppies
Acrylic collage
Flowers are a consistent theme in my work. I work from life, drawing my garden flowers and taking numerous photos. I began with an idea for the design and sketched it out on tracing paper the same size as my paper support; in this case I used 300# Arches watercolor paper. The heavier paper doesn't buckle when I adhere the collage papers to the surface. I began with the poppies & cosmos, cut random shapes from the sheet music and placed them in various spots around the bouquet. Lemon-yellow paper shapes were laid between the music paper. This was a decision in the composition layout, not previously sketched out in the initial design. I felt the shapes gave it a spatial, playful quality.
Want to Buy It?
Format
Size
Price
Original

25″ × 22 ½″

Antique brushed gold frame (30" x 30.5") with white and off-white mats

Print

8″ × 10″

Actual image size is 8″×8.89″.

Print

11″ × 14″

Actual image size is 11″×12.22″.

Print

16″ × 20″

Actual image size is 16″×17.78″.
*Frame and mats not included unless noted. Shipping costs are for the continental U.S. Ordering help & policies.