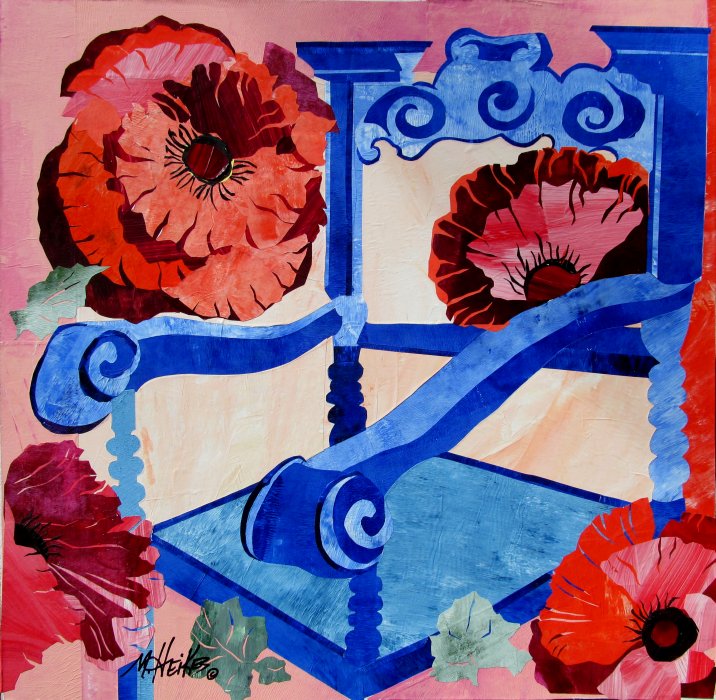 Northwind Poppies
Acrylic collage
This acrylic collage is part of my still life project for a joint show at Artisan Gallery 218. This design is a continuation of my Chairs series I began in the 1980s. I love the variety of the shapes and creating a new world with them by varying the elements and colors. It is challenging to create new designs and the more I challenge myself, the more ideas I generate.
This chair interested me because of the facial features on it. It is an antique chair with curving arms and lots of detail. My rendition is not factual; a new design was created and the poppies were added because I like the shapes and bright red-orange color.
Want to Buy It?
Format
Size
Price
Original

24″ × 24″

Silver metal frame (28" x 28") with white and gray mats

Print

8″ × 10″

Actual image size is 8″×8″.

Print

11″ × 14″

Actual image size is 11″×11″.

Print

16″ × 20″

Actual image size is 16″×16″.
*Frame and mats not included unless noted. Shipping costs are for the continental U.S. Ordering help & policies.