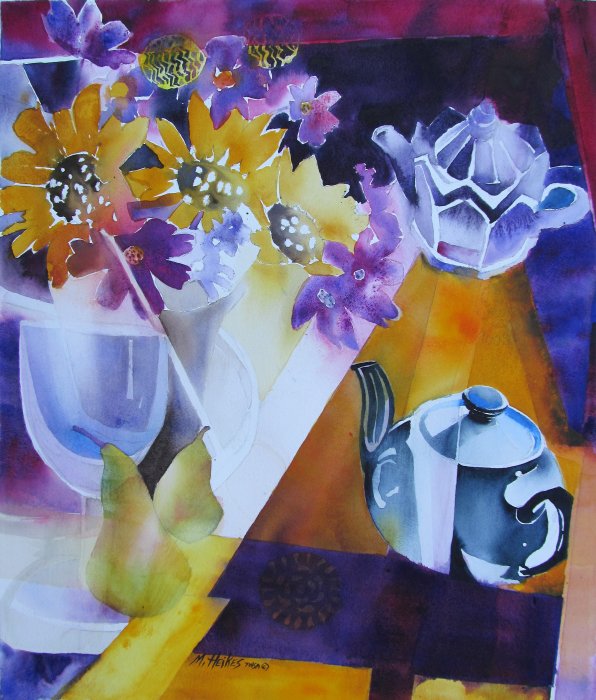 Teapot Still Life #25
Watercolor
Still lifes with teapots are an ongoing series for me. I began this piece last year and set it aside to think about the direction I was going with it. The design excited me with the triangular shapes, the bouquet of flowers, pears and teapots. Sometimes it is a good idea to let something sit, and I needed time to consider how I would finish it. It was almost finished but there were areas I thought needed some correction. After thinking about this and I determined the final touches, it all came together nicely. I love the softer areas wet-in-wet and the dark values with the bold colors. The circular textured areas add some interest and keep the eye moving around the composition.
Want to Buy It?
Format
Size
Price
Original

19″ × 24″

Silver metal frame (24.25" x 29.25") with white mat

Print

8″ × 10″

Actual image size is 7.92″×10″.

Print

11″ × 14″

Actual image size is 11″×13.89″.

Print

16″ × 20″

Actual image size is 15.83″×20″.
*Frame and mats not included unless noted. Shipping costs are for the continental U.S. Ordering help & policies.