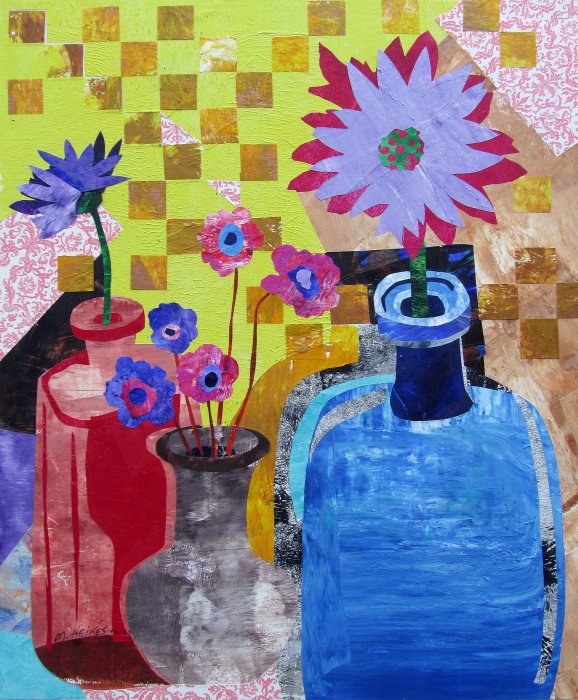 Valentine Wishes
Acrylic collage
This piece was inspired by some antique bottles my mother sent me. I love the shapes and colors of the bottles, but I did not use the original colors. I completed numerous drawings of the bottles first, then edited and designed the composition without adhering to the sketches. I allowed for changes while working on this and added some sections of the inside of a valentine envelope, which I thought was very interesting. Flowers were added from some previous sketches too. The background was invented; I had some ideas in the beginning and it just evolved into the checkerboard pattern.
Want to Buy It?
Format
Size
Price
Original

16″ × 19 ½″

Print

8″ × 10″

Actual image size is 8″×9.75″.

Print

11″ × 14″

Actual image size is 11″×13.41″.

Print

16″ × 20″

Actual image size is 16″×19.5″.

Notecard Set

7″ × 5″

Package contains 6 designs of your choice on folded cards. Actual image sizes vary. Blank inside. Envelopes included.
*Frame and mats not included unless noted. Shipping costs are for the continental U.S. Ordering help & policies.